There's nothing more unsettling than feeling out of control. And as leaders, the temptation to seek control over outcomes and others is especially alluring. It's a nuanced line to walk between effectively stewarding our influence and desperately attempting to control everything. Jenni Catron, in this episode, walks us through why we desire control and how we can let go in ways that yield healthier relationships with those we lead and a more peaceful vantage point from which to operate.
For more on this topic and other "Clout Killers," check out Jenni's book Clout: Discover and Unleash Your God-Given Influence.

Women in Leadership Coaching Intensive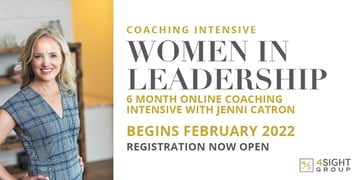 Registration is open for our next Women In Leadership Coaching Intensive! If you're a female leader, this development opportunity is one of the most worthwhile investments you can make in your leadership. Register today!