Be sure to watch Culture Conference On Demand until September 15!

No leader sets out to be mediocre. We all desire to be great leaders, don't we?
In this episode, Dee Ann Turner, a leading voice in talent acquisition and organizational culture, shares the foundational key to becoming an exceptional leader: relationships. Dee Ann unpacks not only why relational intelligence is of the utmost importance for a leader's success, but shares how to develop healthy workplace relationships.
A must-listen if you want to grow in self-awareness!
About Dee Ann Turner
Dee Ann Turner is a 33-year veteran of Chick-fil-A, Inc. Prior to retirement in 2018, she was Vice President, Talent and Vice President, Sustainability. Selected as the company's first female officer in 2001, she was instrumental in building and growing Chick-fil-A's well-known culture and talent systems.
During her long career, she worked closely with Chick-fil-A's founder, S. Truett Cathy, and other key leaders as an architect of their organizational culture. Turner was responsible for thousands of selections of Chick-fil-A Franchisees and corporate staff members. Additionally, she led Talent Management, Staff Learning and Development, Diversity and Inclusion, Culture and Engagement. Most recently, Dee Ann launched and led the Sustainability function focusing on Chick-fil-A's strategy to implement sustainable practices at the $11 billion company.

Today, she leads her own organization, Dee Ann Turner & Associates, LLC, writing books, speaking to over 50 audiences per year and consulting and coaching leaders globally. She is the author of the best sellers, It's My Pleasure: The Impact of Extraordinary Talent and a Compelling Culture and Bet on Talent: How to Create a Remarkable Culture and Win the Hearts of Customers. Her newest book, Crush Your Career: Ace the Interview, Land the Job and Launch Your Future released in March 2021.



Connect with Dee Ann: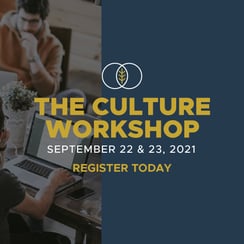 Register for the Culture Workshop

For a limited time, get the Culture Conference On Demand!